The Great Circumnavigation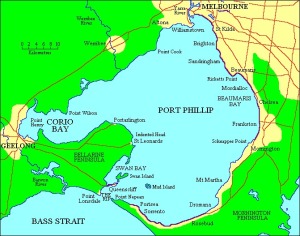 This is it - the very last chance to take a 4 day weekend on your boat and enjoy the last of the warm weather.
SS Rendezvous presents, the GREAT CIRCUMNAVIGATION (of port Phillip)
A Sailing Adventure!
This is a four day sailing rally, overnighting at three points around the Bay.
We will be staying at RGYC Geelong, QCYC Queenscliff and either Martha Cove or Mornington.
Cruisers only sail Downhill
The exact order of sailing and sailing plans will be decided just before the trip. We will construct a navigation plan that is fun, has some challenges and avoids beating to windward wherever possible.
Sailing Instructions
Sailing instructions will be determined and advised at 18:00 on the Thursday prior to departure. Sailing plans may be altered during the rally.
Berthing
All berthing will be pre-arranged (and pre-paid where required).
You WILL need to enter early to ensure that you have a berth on this busy sailing weekend. Please, Please do not leave it until too late.
Communications:
Monitor VHF Ch16. Please text or call to Andy Merlot on 0423108298 when departing and when arriving.
Safety:
AYF Safety Category 5 is recommended for this event.
Event Entry
Online entry is required, Click this link